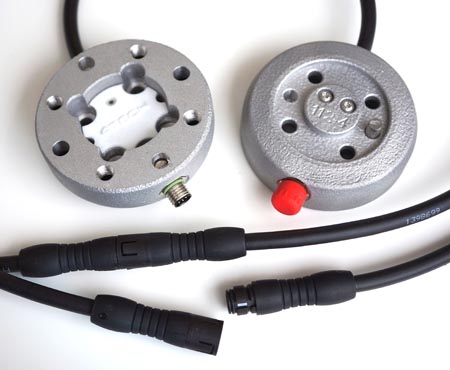 The adapter plate was designed to fit the tool changer on robots with a tool flange different from Universal Robots tool flange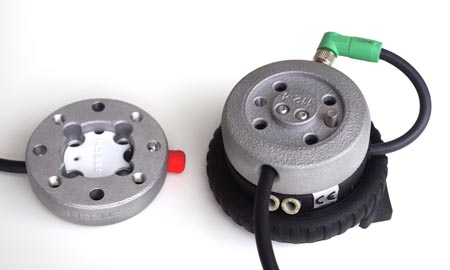 UR tools on all robots:
Robots come with different sizes of tool flanges. Kelvin Tool Changer and most of the new tools for small robots are made with a flange that fits Universal Robots.

To make Kelvin Tool Changer easy to use on all robots, we offer a series of smart adapter plates.

Built-in electrical connector:
These adapter plates have a build in connector for electric power and signals. By using a socket, identical to UR robots, these adapter plates will not only solve the flange size problem but also offer a smart solution to the wiring.

For higher security, the adapter plate is connected to the controller with a click cable that can be reconnected after an mishap with the robot.

With a 4TECH adapter plate, a robot can use all the smart tools designed for UR robots.